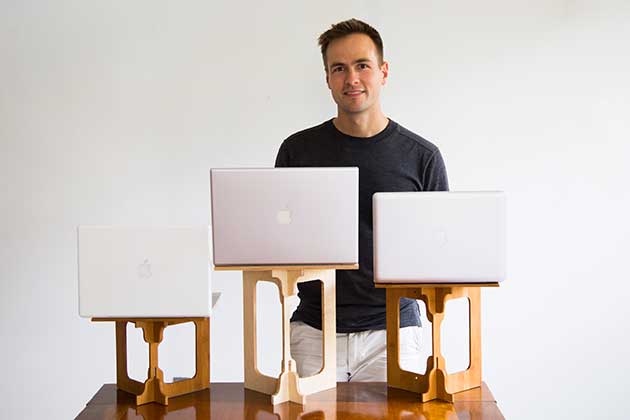 Standing desks aren't a viable option for some of us–especially those that travel a lot (such as myself). I have a standing desk at home, but weighing in at almost 200 lbs. it doesn't travel very well. So what is one to do when on the road? There are a few options when it comes to portable standing desks, including my tried and true method of stacking hotel desk drawers on top of each other, or using the ironing board as a workspace.
But what if you want something a bit less destructive and a bit more aesthetically pleasing? That's where StandStand comes in.
A relatively new product in the world of Sit/Stand desks, the StandStand was invented by a young Harvard professor by the name of Luke Leafgren as a way to avoid sitting without the investment and bulk of a full fledged standing desk. Designing th first prototypes himself, he soon had a viable product that gained a bit of publicity through its wildly successful Kickstarter campaign.